Anna Maria Rodricks From UK Nine month course till May 2018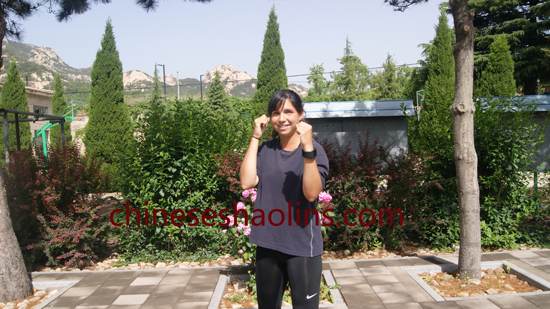 I chose to come to China to study KungFu because I wanted a change from life back home,i spent 9 months here to learn Wing chun.My greatest gain from my time here is my weight, which could partly be because the lemon cake at the small shop is so good. However, thanks to the power training here I am much stronger and have a lot more muscle than when I arrived. I also feel better physically and mentally.
The people that have influenced and helped me the most are my roommate Venice, Yann and Coach Loc. Yann and Coach Loc have helped me a lot with training and motivated me to train outside of classes, which has helped me improve more than I would have otherwise.
I enjoy the training and like having a routine. The translators are all very friendly and helpful. Master Guo is a great Master and is very patient and always smiling!
The academy is in a great location being surrounded by mountains and lakes. It is also easy to get buses to the nearest city which is helpful.
Email :
Arodricks91@gmail.com

David Kenai Augustus (USA)
One year and Three month course till June 2018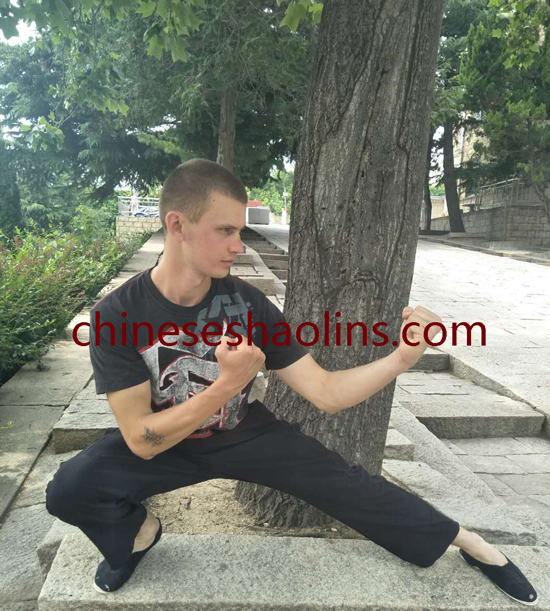 I had been searching this place for a while before I came here. I choose it because of the price,the martial arts and the location.I stayed in Kunyu mountain Shaolin martial arts academy for more than one year,and I have become stronger physically,more willpower,better morals.

The people who influence me a lot are Master Guo,Master Wang,shifu Xu,shifu Gao,maggie,coach Loc,Dan,Yann,Sebastain,Miguel,the Chinese boys.
Very nice people doing martial arts in academy.
Location:A very beautiful mountain range.

Email:DAVIDKVANHAVERBEKE@gmail.com

Name: Manel Hagelulien

Nationality: German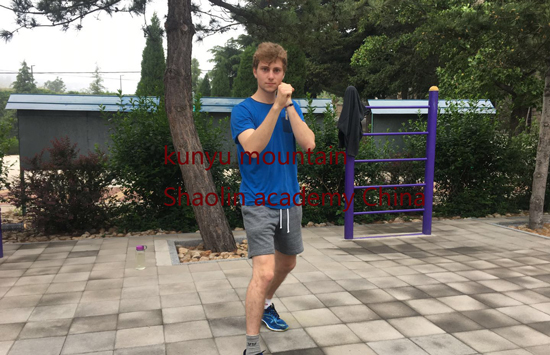 I did Kongfu back home, was getting interested for China and a friend of mine recommended this school to me.I achieved the ability to physically and
psychically fight into peace
.The most help to get used to the training and the daily life I got from other students but coach and master also helped me.
I had a good time here. The daily life under the week was lightly structured, which helped me to be ready for training when it was time for it. The training is highly group wise, so that you can just stick to the others most time. The food tastes really good so far I was able to see it cooked healthy. The thing I liked most here was that here were so many different people that the classes are really good that everyone finds someone he/she likes. You do not have to be alone here.
The mountains and the whole surrounding look beautiful and I would had loved to get on top of one of them. The lakes and Yantai City I did not visit but I saw Muping and it had everything I needed. At the school most time the air looks and smells good.
Name: Manel Hagelulien
Arriving Date: 21.03.2018 Leaving Date: 20.05.2018
Email: 12.manu@web.de